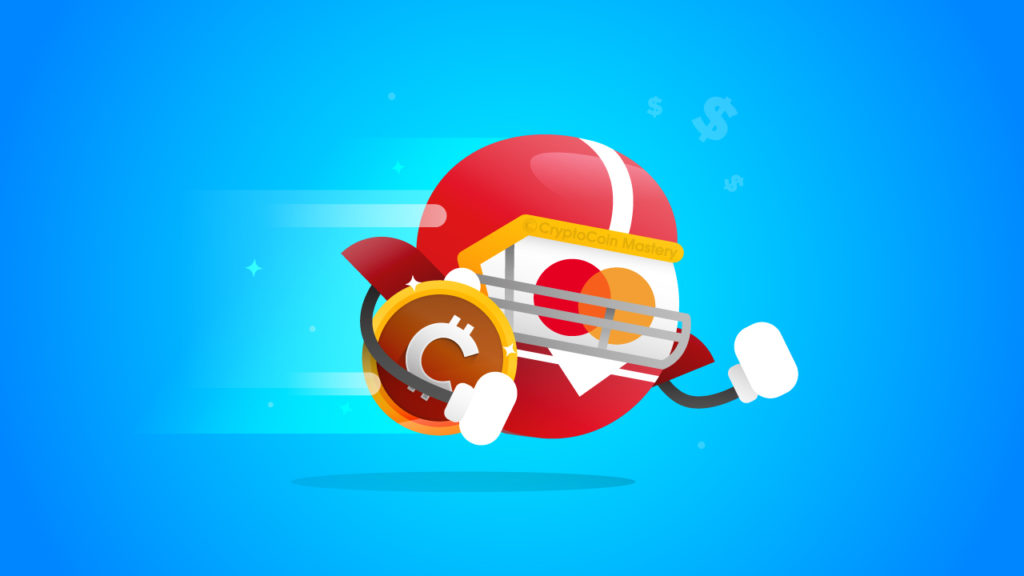 July 18th, 2018:  Mastercard, the giant multinational financial services company, has just been awarded a patent related to cryptocurrencies and payment processing. According to the patent filing, Mastercard is developing a "method for managing fractional reserves of blockchain currency" as well as a "system for linkage of blockchain-based assets to fiat currency accounts."
This latest patent from Mastercard means that the company is investigating the future potential of cryptocurrencies not only as a store of value, but as means of exchange as well. While cryptocurrencies were initially created explicitly to be used as a means of exchange, more recent market movement has led to a more speculative stage where many cryptocurrencies are seen as a store of value and investment for the future.
With the recent move from Mastercard, the industry may be changing direction, at least with some cryptocurrencies. The new patent address one consumer having both fiat currency and cryptocurrency under one account with the possibility of spending crypto via debit or credit cards in the future.
As of now, there are currently no cryptocurrency or blockchain-related products being introduced by Mastercard. Because of that, Mastercard's exact intentions with the patent remain unknown. It could be the case that the company wanted to lock down the patent sooner, rather than later, to ensure Mastercard owns it, with no product coming to market. However, there's also the chance that it could mean Mastercard intends on rolling out blockchain-related products in the near future. Given what information we have now, it's too early to tell.
After the patent was filed and news broke, Seth Eisen, Mastercard's Senior Vice President of Communications, told CNBC:
We're consistently looking at ways to bring new thinking and new innovations to market to create value for us and our customers and cardholders. Patent applications are part of that process, taking steps to protect the company's intellectual property, whether or not the idea ever comes to market.
Even with statements from Eisen acknowledging that there may never be a product that comes to market, that hasn't kept others from signaling to the move as a bullish indication. Tom Lee, one of the most prolific bitcoin bulls from Fundstrat Global Advisors says that the move is definitely a good thing for the crypto community, as he emphasized on CNBC's "Fast Money" on Tuesday.
"It's really validating the idea that digital money, or blockchain-based money, is a valid form of transaction."