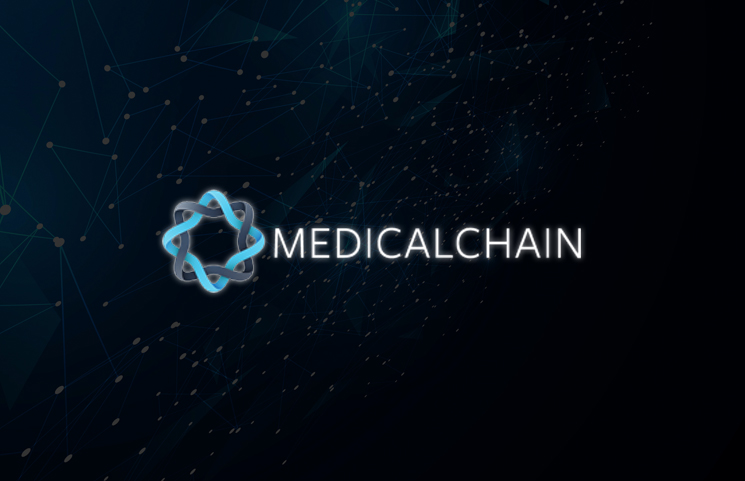 Medicalchain uses blockchain technology to create a user- focused electronic health record and maintain a single true version of the user's data. Medicalchain's mission is to improve care for people by placing the patient at the center of the digital transformation of healthcare.  
Summary
Medicalchain is a decentralized platform that enables secure, fast, and transparent exchange and usage of medical data. Medicalchain uses blockchain technology to create a user focused electronic health record and maintain a single true version of the user's data. Users will be able to offer conditional access to different healthcare agents such as doctors, hospitals, pharmacists, and insurers. Medicalchain hopes to position itself at the forefront in the new age of medical technology leading to a safer, simpler, and more efficient healthcare system.
Company Overview
After the conceptualization of ideas in 2016, Medicalchain has positioned itself as the leading company in digitizing health records. The medicalchain team has a holistic understanding of the industry and the implications that can be made by providing a platform for other digital health applications to develop on.
Token Sale
Under the code MedToken, Medicalchain's ICO will be a capped sale raising $24 million (24,000,000) equivalent in ETH and/or BTC. Medicalchain will be issuing 500 million MedTokens (500,000,000) in order to create a new blockchain based healthcare system.
As demonstrated by the chart below 35% of the MedTokens will be offered during the pre-sale and crowdsale, while an additional 34% will be retained by the company, team, advisors, founders, and future employees.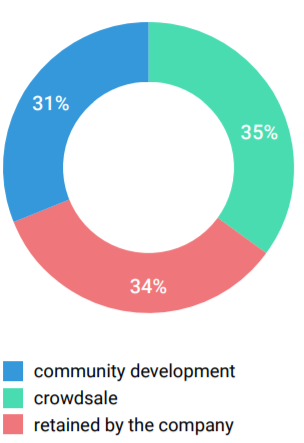 MedToken Team and Long Term Expenses
The Medicalchain team will recuperate 34% of the issued MedTokens. This 34% can be broken down further as 10% will have already vested, 12% vests over 2 years, 12% over 4 years, 15% to the Founders, 8% towards company development, 11% will be dished to  the team, advisors, and early backers.
Reserve/Long Term Expenses
N/A stated above
Commercial and Technical Strategy

Medicalchain will be a platform for other digital health applications to develop on. The Medicalchain team is currently developing two applications to work with its platform. These applications will consist of a doctor - patient Telemedicine application and a healthcare marketplace. The Telemedicine application will allow users to consult doctors in real time, remotely for only a small fee. The marketplace will give power to the users by allowing the, to negotiate commercial terms with third parties for alternative uses or applications of their health data. Medicachain hopes to bring more application to the platform adding value to stakeholders.
Medicalchain hopes to implement a digitized healthcare platform to eliminate the faults in the current healthcare system today.  According to John Hopkins University, medical errors account for the third leading cause in deaths per year with 251,454 deaths in 2016. Medicalchain can play a prominent role in eliminating these errors. Medicalchain will increase the security risks related to patient data as well.
Roadmap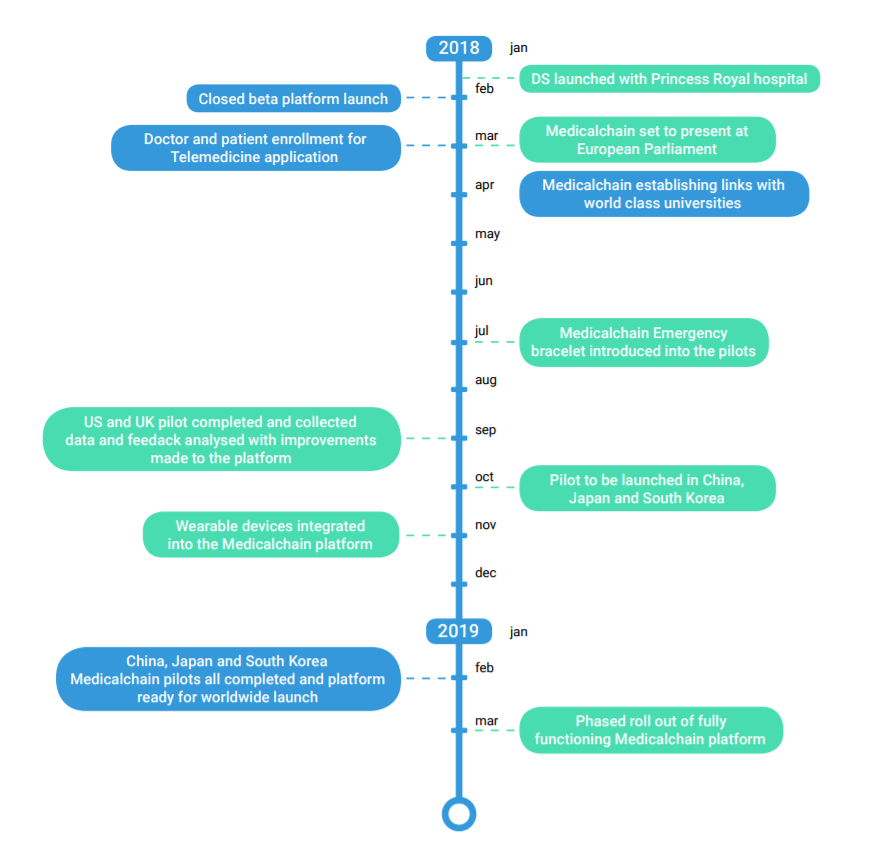 Medicalchain's plan for the future consists of short term application testing for Telemedicine, as well as a worldwide launch set to take place in the beginning of 2019. Medicalchain is currently engaged in several community campaigns to raise awareness of the project and the benefits of blockchain technology for healthcare users. It is Medicalchains top priority to inform users on blockchain technology and how it will provide for a more secure handling of their health data.  Medicalchain believes that influential users whom witness the benefits of Medicalchain will be the deciding factor for further patient on boarding. The Medicalchain team will be working alongside clinicians to test pilot with consenting patients and assist providers with patient targeted marketing to improve user adoption.
Token Use
The purpose of the MedToken is to power the Medicalchain ecosystem and act as a unit of exchange for patients who wish to share their health record to apps.
Use of Funds
Funds raised through the crowdsale will be distributed as shown above. One area of distribution not talked about yet is the 31% of tokens utilized for community development. In order to develop the community, Medicalchain will use the funds of the tokens to educate others about the project, bring partners to its platform, conducting pilots, and sponsoring industry led events.
Team
The Medicalchain team is a unique blend of clinicians, engineers, and developers. This mixing pot of backgrounds is vital to creating exactly what Medicalchain visions.  The team consists of nine different nationalities, each carrying their own perspectives and experiences of healthcare in their own countries.
Dr. Abdullah Albbeyatti: CEO and Co-Founder - LinkedIn
Mo Tayeb:COO and Co-Founder - LinkedIn
Advisors
Advisors backing the Medicalchain team come from diverse backgrounds inside of the healthcare sector. Medicalchain has 8 advisors which is on the larger side compared to companies launching ICOs.
Strengths
Medicalchain is leading the charge in making a much needed change in the healthcare industry.

Medicalchain platforms can make it easier for patients to share information all while feeling secured with the highest level of security.

Medicalchain is developing Telemedicine platforms making it easier and more affordable to conduct doctors visits.

The technology created by Medicalchain could spark the invention of bracelets that will contain important health records of individuals, so if in an emergency, medical staff can obtain documents.

Medical chain is building a platform for other apps to develop off of making it the main company in digitizing health records.

Medical Chains roadmap is obtainable and easy to understand.
Weaknesses
Medicalchain needs to create a lot of awareness to help early adoption of the technology.

If early adopters do not like the Medicalchain platform then it may be very difficult to get the public to adopt this technology in their lives.
Conclusion
Medicalchain is an ICO that we are really excited about and is why we give it a buy with a rating of 9/10. The only thing holding us back from giving this a ten is due to the fact that early adopters have to act as the main catalysts to influence more people to become users of the platform. I don't believe that creating awareness of Medicalchain's project is going to be difficult, in fact I believe that the current healthcare industry is in need of an improvement and this technology can certainly be that.
Medicalchain wants to give the patients the power to decide who gets to see their health data and how much of it. By building the infrastructure of healthcare for the future, Medicalchain hopes to improve lives of today and the future. The company has a big vision but it is not impossible, after proper development and testing of the platform, Medicalchain will be  able to expand their technology and platforms to multiple segments of people's lives.
---
CryptoCoinMastery's Overall Letter Grade For Medicalchain (MedToken): A
A = 9-10 points | B = 7-8 points | C = 5-6 points | D = 3-4 points | F = 0-2 points
(points explanation coming soon!)
---
Disclaimer
This report has been compiled by CryptoCoin Mastery. CryptoCoin Mastery is an independent provider of cryptocurrency ICO reviews. We have not been paid, nor mandated nor mandated to perform this research report. The views demonstrated in this report are CryptoCoin Mastery's views in its entirety.
The contents of this report have been prepared without taking into account your personal objectives, financial situation, or needs. Due to this before you take action to acquire or deal in, or follow a recommendation (if any) in respect of any of the financial products or information mentioned in or downloaded from or through this website, you should consult your own investment adviser to consider whether it is appropriate having regard to your own objectives, financial situation, and needs.
While CryptoCoin Mastery believes the information contained in this report is based on information which is considered to be reliable, its accuracy and completeness are not guaranteed and no warranty of accuracy or reliability is given or implied and no responsibility for any loss or damage arising in any way for any representation, act or omission is accepted by CryptoCoin Mastery. The information within this report is our own opinion only and is not to be used in making a decision for investment.