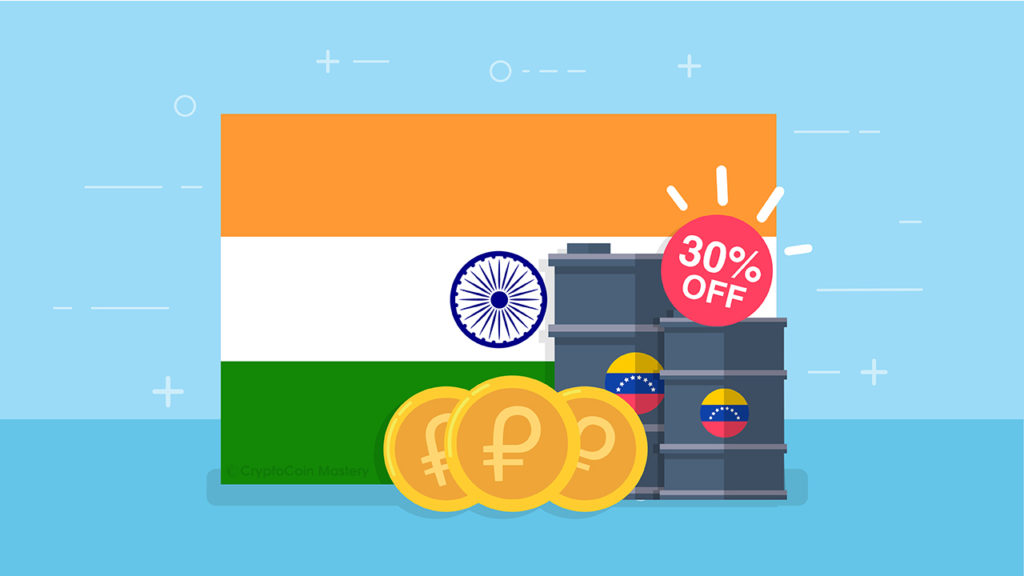 Many were uncertain on the Venezuelan Petro, the state backed cryptocurrency released earlier in the year, which is based on the oil supply in the country. Venezuela faced a history of political instability and hyperinflation but released the crypto in hopes they could bring in money to the government and offer a stable financial solution for their citizens.
Venezuela is pushing for others outside the country to use the crypto and recently offered an interesting proposition to India, use the Petro to purchase oil and receive a 30% discount. Venezuela had reps in India over the last few weeks working to get the Petro listed on a crypto exchange in the country. They now are pushing it onto private companies in India and reportedly have had several responses from interested companies.
Venezuela is hoping to incorporate a widespread use of the crypto and make it the nations official currency to bring in financial stability according to a vice-minister. They believe that as it is backed by the copious oil reserves the country has, it will be an attractive investment. The discounts offered for using the Petro sets up future use and offers extremely attractive savings for potential buyers.
Despite the supposed success the government claims the Petro has had, many remain skeptical. They don't believe the Petro is a true, fully decentralized cryptocurrency like bitcoin or ethereum. It isn't even known how many coins will be released on the platform. Officials with the government claim that since they use blockchain and transactions have no intermediaries, the Petro is a cryptocurrency.